Expert Installations & Repairs
Free Measure & Quote all suburbs!
Affordable New Garage Door Installation adds curb appeal to your home, giving it a more attractive appearance and increases your property value in the process.
However, it can also help you save money by creating a more energy efficient garage space minimising cooling and heating costs.
At Gold Coast Door Centre, we offer top of the line doors by B&D for both residential and commercial properties. 
Whether you're building for the first time or updating your home, we have something to suit.
We are a Family-owned and Operated Business
We have a strong reputation on the Gold Coast for delivering quality repairs, service and garage door installation.
Call us today for an affordable and competitive quote on any of our products and services. 
Located in Burleigh Heads, Gold Coast Door Centre is a B&D and ATA authorised dealer and has been servicing and supplying auto garage doors for the Gold Coast and surrounding areas for more than 25 years. 
We supply top quality garage doors and operators. When you engage us for your garage door installation, you can rest assured that you are getting top of the line service throughout the Gold Coast region.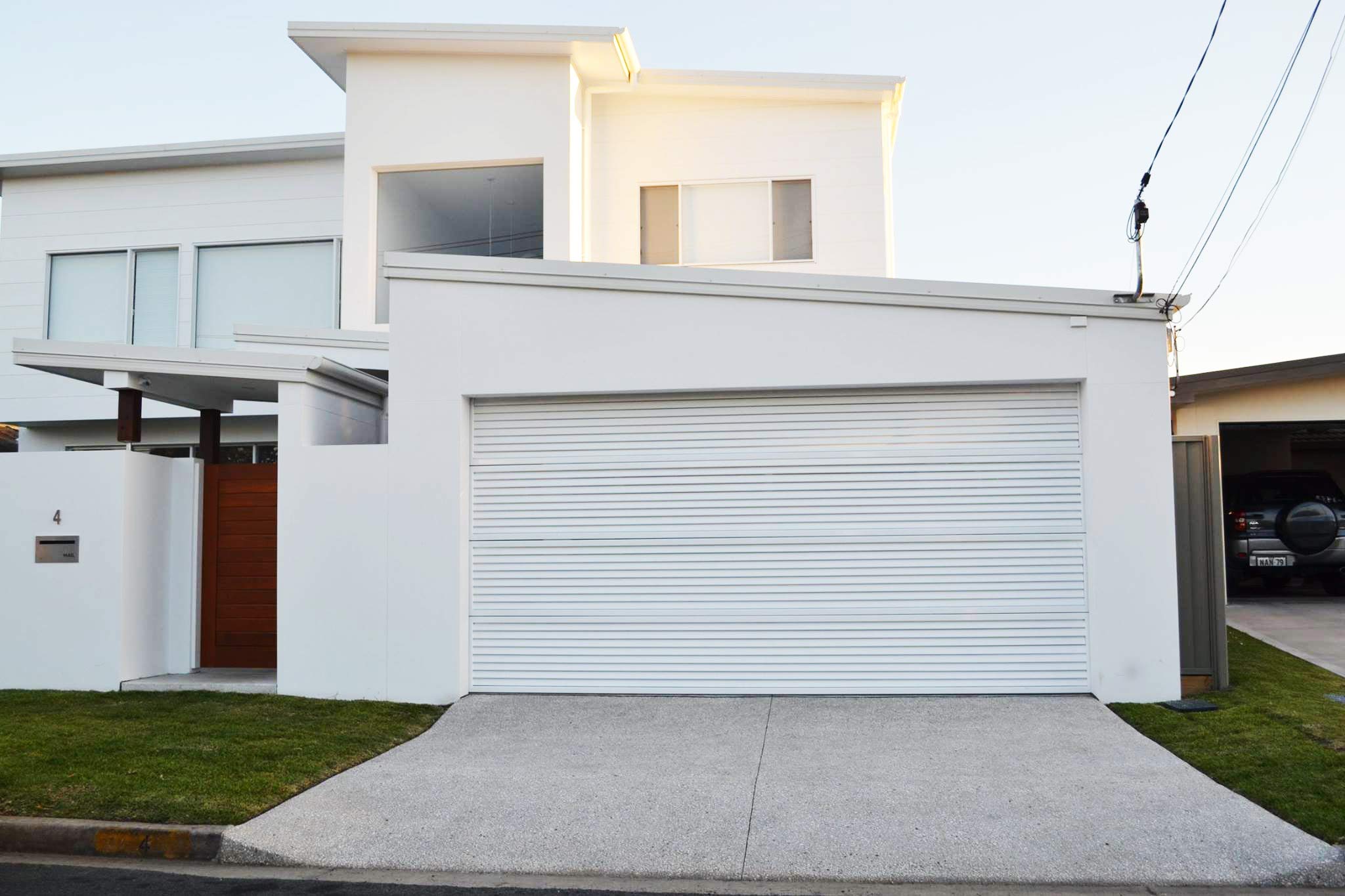 Residential & Commercial Garage Doors in Gold Coast
Our certified team of garage door installers have experience in both residential and commercial work, with a portfolio that covers all manner of garage doors and accessories, including roller doors, sectional doors, specialised doors, remotes and openers. 
Whether you live in cyclone-affected areas or have a strict budget, we have something to suit. 
We will arrange a consultation with you to discuss what you are looking for to make expert suggestions, that way you will know you're getting the ideal garage door for your home or business.
Satisfaction is Guaranteed
You always come first at Gold Coast Door Centre, where our highly skilled team are dedicated to providing exceptional customer service. We work hard to make sure you are happy with the results of your installation or repair service, your satisfaction is our primary goal. Here at Gold Coast Door Centre, we have built a solid reputation for being sincere and reliable, making our customers' needs our top priority.
Durability is paramount, we only supply top quality products that are built to last. We want our customers to rave about our products and services and we aim to please. Our 20+ years of experience in the industry means we can handle any type of residential, commercial and industrial garage door project with keen attention to detail. Keep your family and property safe and secure with an auto garage door from Gold Coast Door Centre.
We offer a wide range of garage doors for sale and are your local dealer for B&D garage doors. Browse our full selection to find the right door for your home or business.
Garage door not working properly? Our trained technicians are here to provide you with superior repair services anywhere throughout the Gold Coast.
Check out our selection of garage doors and gates. When you find what you need, we offer full installation and service.
Roller Doors
Roller garage doors are a sleek, modern solution which not only look great, they are practical and as well. This type of door is made from 750mm steel sheets which are joined together to create a continuous curtain. As the door opens, it rolls around a compact drum, which allows roller doors to be installed in any size garage, even those with limited roof space.

We stock a large range of roller doors in a number of styles, colours and finishes.
Speciality garage doors
Our speciality garage doors are perfect for homeowners looking for something unique. We can design each door to complement your home, with both contemporary and traditional designs available.

We can also incorporate any of the conventional door opening mechanisms including roller, sectional and up and over doors.

Our speciality doors can be made from steel or timber and finished with a range of accessories.
Sectional garage doors
Sectional garage doors not only have great curb appeal, but they are practical as well. This type of door is made from individual sections which neatly fold away as the door opens, freeing up space and allowing more room for access and storage. We can supply sectional garage doors in steel of timber, both of which are available in a range of sizes.

And if we don't have the size you are looking for, we can create a door to your exact specifications.
Commercial garage doors
Commercial garage doors provide increased security and practicality. This type of door is available in a range of sizes which are suitable for warehouses, industrial units, factories and workshops.

We can supply both roller and sectional garage doors, both of which are made from steel sections that fold neatly away when open.

This ensures they are durable, easy to maintain and provide excellent security for your premises.
Garage Doors Gold Coast FAQs
"Was a very fast service and didn't disrupt my business. 100% recommend these guys."
"Must have been my lucky day. After a different company told me it would be 4 days before my garage door could be fixed, I called Gold Coast Door Centre and spoke with Amanda. Within the hour Craig arrived and fixed the door! Done and dusted and the price was right! Thx"
"Excellent, fast and friendly service on a commercial rollerdoor repair – couldn't be happier. Thanks guys."